Under the influence of continuous rainstorms, catastrophic floods and landslides occurred in merong Town, Guzhang County, Hunan Province, and mudslides destroyed several houses in paijilou natural village, merong village. The severe flood in Guzhang County affected 24400 people, 361.3 hectares of crops, 296.4 hectares of disaster, 64.9 hectares of dead harvest, 41 houses in 17 households collapsed, 29 houses in 12 households seriously damaged, and a direct economic loss of nearly 100 million RMB.
In the face of sudden floods, Guzhang County has withstood severe tests again and again. At present, the resettlement of disaster victims, production self rescue and post disaster reconstruction are being carried out in an orderly manner. However, due to the wide range of disasters and deep harm, many victims are still living in the homes of relatives and friends, and the task of restoring production and rebuilding their homes is very arduous.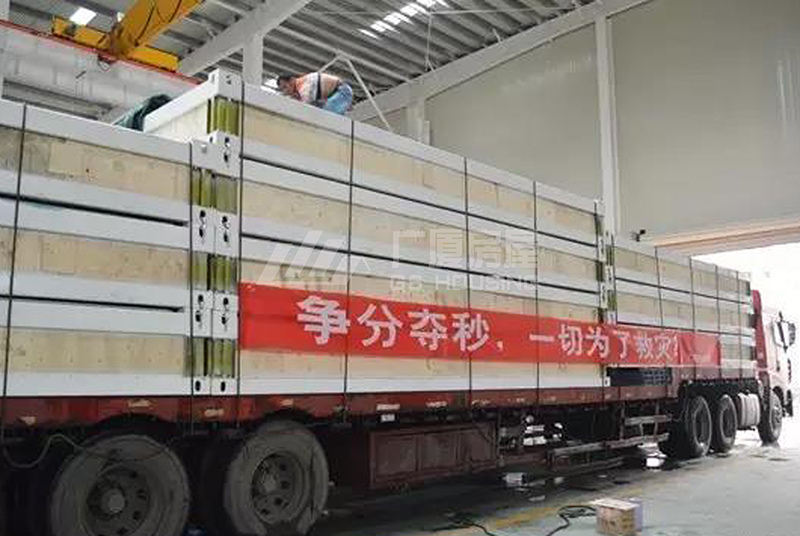 When one side is in trouble, all sides support. At this critical moment, GS housing quickly organized human and material resources to form a flood fighting and rescue team and rushed to the front line of rescue and disaster relief.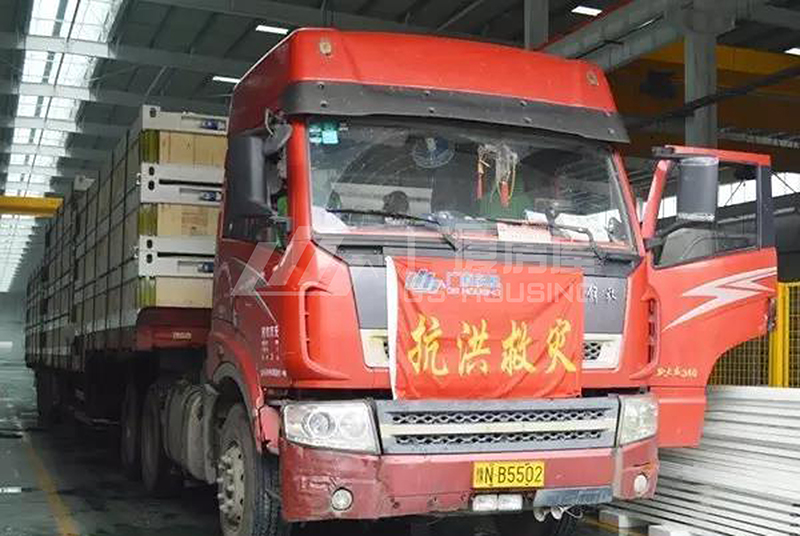 Niu Quanwang, general manager of GS housing, presented a flag to GS housing engineering team who went to the flood fighting and disaster relief site to install box houses   In the face of the severe disaster, this batch of box houses worth 500000 yuan may be a drop in the bucket for the affected people, but we hope that the love and little effort of GS housing company can send some warmth to more affected people and enhance everyone's courage and confidence to overcome difficulties and win the disaster, Let them feel the warmth and blessings from the social family.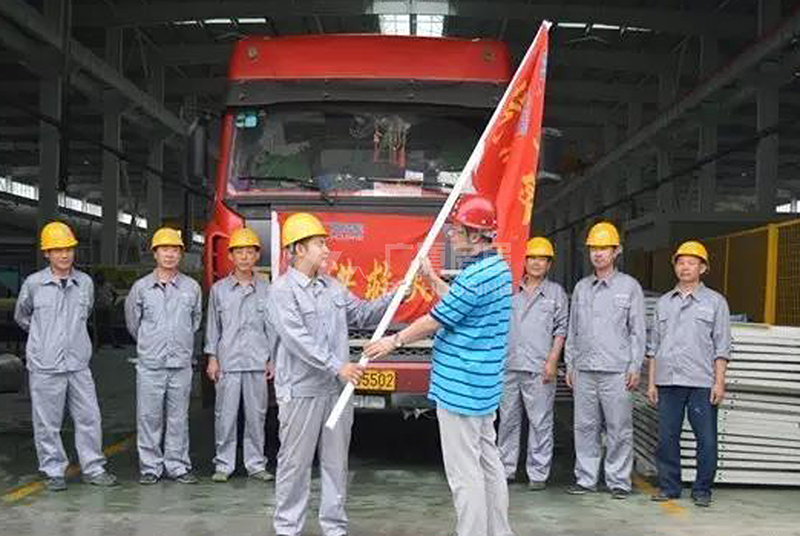 The houses donated by GS house shall be used for the storage of disaster relief materials on the front line of flood fighting and rescue, road traffic and command post on the front line of rescue. After the disaster, these houses will be designated as classrooms for students of hope school and resettlement houses for the victims after the disaster.
This love donation activity once again reflects the social responsibility and humanistic care of GS housing with practical actions, and has played an exemplary role in the same industry. Here, GS housing appeals to the public to make love inherit forever. Hand in hand to contribute to the society, build a harmonious society and create a good atmosphere.
Against time, everything is in action for disaster relief. GS housing will continue to track and report the follow-up of the love donation and the disaster relief in the disaster area. 
---
Post time: 09-11-21